Advantanges of lithium battery solar street light
Author:
lvnet
Add Time:2016-10-09 10:50:07
Security
Through GB31241-2014 mandatory safety standard certification , all series of products are equipped with internal explosion-proof device.
ENERGY SAVING
Use the sunlight source in the future, no consumption of utility power.
ENVIRONMENTAL
Clean with no pollution different from LEAD-ACID battery, Lithium battery is controllable , with no battery memory effect.
LONG WORKING LIFE
Solar panels modules lifespan more than 10 years, LED lamp lifespan more than 40000-50000H, Lithium battery lifespan more than 2000 times (about 8-10 years)
ECONOMY
Intelligent storage control system LED light source , PV modules , lithium battery reasonable match to reduce the energy loss caused by unreasonable match.
INTELLIGENT
Decision-making based on user demand, remaining battery capacity, the length of day and night, weather conditions and other intelligent optimization calculation, a reasonable allocation of power levels and achieve light control and time control combine . and it could realize the remote control management when connected with the internet.
COLD RESISTANCE
The intelligent control and storage system have the functions of cold resistance, which would work in the temperature below 40℃.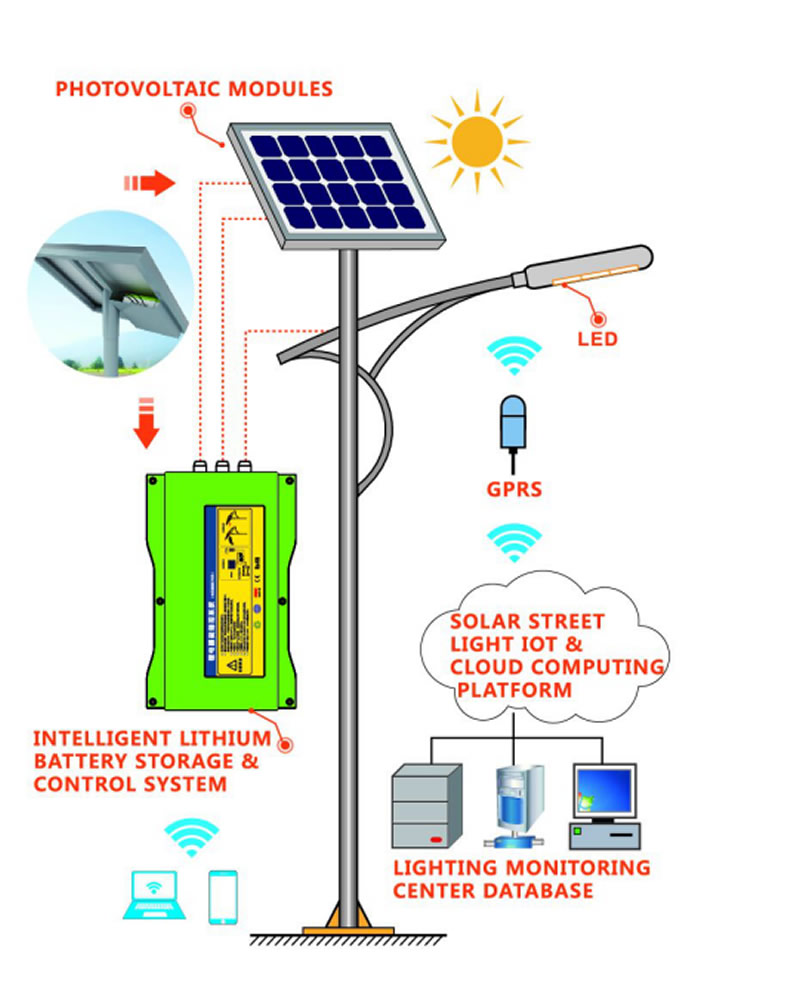 Browse: