The "Technical Specification for Solar Street Lamps powered by Lithium Batteries" proposed by Longvolt Energy was approved by ISA International Standards Technical Committee
Author:
longvolt
Add Time:2021-10-18 16:36:04
The "Technical Specification for Solar Street Lamps powered by Lithium Batteries" proposed by Longvolt Energy was approved by ISA International Standards Technical CommitteeOn May 15, 2019, the 15th meeting of international semiconductor lighting alliance (ISA) standardization technical committee (TCS15) was successfully held in EquatorialHotel, penang, Malaysia. The meeting was chaired by Mr. AndreasScholtz, chairman of ISATCS, osram standardization leader and chairman of IECTC34.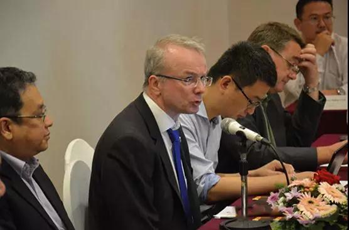 Mr. Andreas Scholtz, Chairman of TCS, delivered the welcome speech
Osram, China National Institute of Standardization (CNIS), Hohai University, Zhejiang University, CSAS, Dongguan Research Institute of Peking University, Huapu Sun Life, Infite Electronics, Fuzhou Internet of Things Open Laboratory, Zhuming Technology, Longvolt Energy, RangDong Lighting (Vietnam), Itramas Corporation, QAV Technologies, Lion Solution, Lumileds, Universiti Malaysia, INOR, Monash University Malaysia, SIRIM , NCIA, Malaysian Institute of Engineering, Science and Technology (CREST) and ISA standardization experts and staff of more than 60 people jointly attended the conference. Mr. Jaffri Ibrahim, CEO of CREST, the conference partner, welcomed the participants on behalf of the conference support group and explained CREST's role.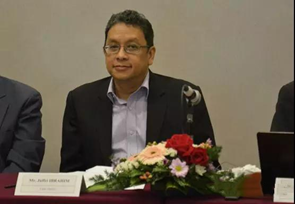 Mr. Affri Ibrahim presented CREST functions
Eight TCS working group leaders from China National Institute of Standardization (CNIS), National Semiconductor Lighting Engineering R&D and Industry Alliance Standards Committee (CSAS) and Dongguan Institute of Opto-electronics of Peking University gave reports on the latest progress of their research topics respectively. The meeting also heard a report on the new recommended standard proposal from Chau Ming Technology and Longvolt Energy.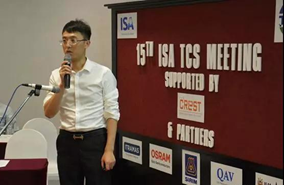 Mr. Chen Weidong from Longvolt Energy gave a report on "Technical specifications for Solar street Lamps powered by lithium batteries"
The meeting, everybody around each working group report topic questions and discussion, the chairman of TCS according to discuss the situation, the existing international standards organization to carry out relevant work, as well as expert judges the overall judgment made a conclusion, by the energy bill lang "technical specification for lithium battery power supply of solar street light passed the ISA international standards technical committee proposal project, For this standard, TCS chairman gave the specific requirements and arrangements for the next step of work.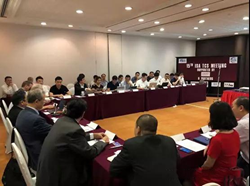 Meeting and Discussion Site
Electric lighting is still not available in many parts of the world. In The case of Africa, more than 590 million people have no access to electricity, and the majority of the population still use flame lighting with safety risks. As the earth's resources become scarcer and the investment cost of basic energy increases, safety and pollution risks are everywhere. Solar energy as an inexhaustible safe and environmentally friendly new energy, more and more attention by people. Taking the street lamp industry as an example, the off-grid lighting of solar street lamps can effectively alleviate the problem of lighting energy shortage.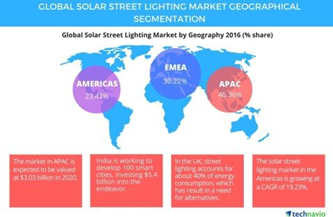 Global solar street lamp market
According to Global Market Watch, the solar street lamp market was valued at $2.9 billion in 2016 and is expected to exceed $15 billion by 2022. The global street lighting market accounts for approximately 20% to 35% of total energy consumption, reflecting the growing need to reduce energy consumption.
Any industry healthy and continuous development, cannot leave the standard specification, the energy as lang standardization work advanced unit, based on the industry spot, mission purification industry, the technical specification for lithium battery power supply of solar street light ISA startup of the success of the international union for the standard for expanding the international market will play a positive role in promoting solar street lamps, It will play an important normative role in the rapid development of the industry.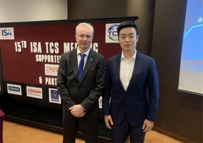 Mr. Xin Che-dong, President of Longvolt Energy, and chairman of TCS
Standardization construction road is a long way to go, standardization technical committee work is very important, for promoting the continuous improvement of industry standards, industry technology update has a very far-reaching significance. Lang, the more energy is willing to work with the industry outstanding enterprises and technology research institute, continue to work in industry standardization construction, lays the foundation for the healthy development of solar energy street lamp industry, to provide guarantee for the user experience, through establishing and perfecting the industry standard, guide industry towards standardization and intelligent development, quality, internationalization direction.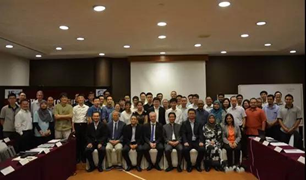 Photo taken at the meeting
Browse: